The BBC is aiming to become the best place for women to work in the wake of scrutiny over the corporation's gender pay gap.
Donalda MacKinnon, director of BBC Scotland, is to head up a review investigating what barriers are holding back women at the organisation.
It comes as part of the broadcaster's attempt to have women in half of senior management and on-air roles by 2020.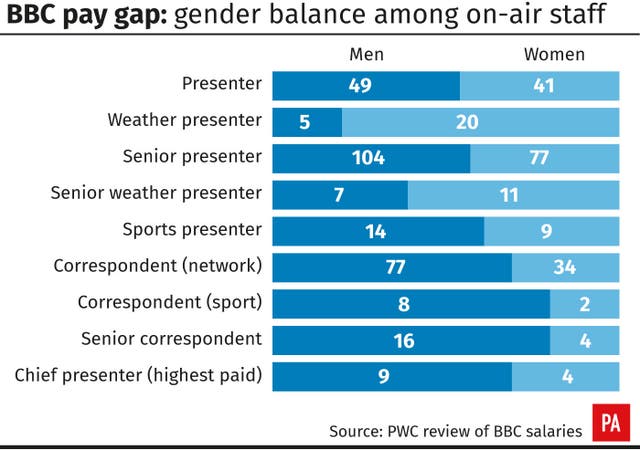 Ms MacKinnon will explore options for part-time and flexible working as well as considering how to make it easier to return to work following maternity and career breaks.
Staff are being encouraged to contribute ideas with Ms MacKinnon offering initial recommendations to BBC director-general Lord Tony Hall by the end of June.
Last year the corporation revealed two-thirds of their highest-paid stars were men.
Ms MacKinnon said: "We have a bold ambition – we want the BBC to be the best place for women to work.
"Flexible working, jobshares and development programmes already make it easier for some, but by bringing in the very best new ideas from outside as well as inside the BBC, we can do even more and aim for everyone to reach their potential."